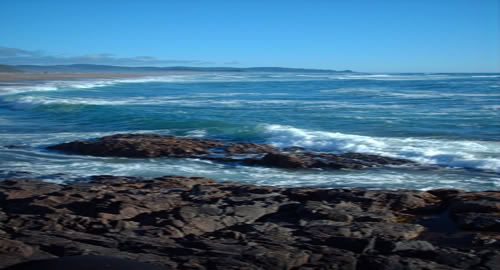 Far to the north lies an area of great interest to all who have only seen rivers and lakes - the Great Sea. An impossibly beautiful blue expanse of water, the ocean extends farther than the eye can see, possibly leading to strange lands and places no one has ever been to or returned from. It is said that beyond where the sun sets lies the very end of the world, commonly known as the Eternity, or Midgard Atlantis.
Ships often set sail on the Great Sea to travel from coast to coast or to haul in great quantities of seafood. It is an important means of transportation, and every river eventually leads out to this ocean. Many people of Genesaris visit the Great Sea, overwhelmed by its size and the fresh, clean smell of nature in one of its most beautiful, natural form... and just as amazed at the deep change it takes under the lashings of wild storms.
The sea expands the entire width of the Genesaris continent, cut off only after the mountain range where the land of Genesaris ends.